Two-Factor authentication means multiple security so that people will not save the unauthorized data on purpose.

Digital asset and fiat currency are an important asset for individuals. ACE exchange required login accompany with the two-factor authentication. Two-Factor authentication means "doubled security" so that people will not be able to access the data with an unauthorized permit.

How to use two-factor authentication at ACE exchange:
1. Bind mobile/Bind email and password
2. Receive an effective random 6-digits code from your mobile phone and enter into the login page immediately.
Two ways to receive the code:
1. SMS Authentication: When asked to enter the verification code, we'll send the code to your mobile phone via SMS.
2. Authenticator App: Any app such as Google Authenticator, is downloadable from Android Play Store and Apple store. Google Authenticator will generate a code to complete the process of Two-Factor Authentication.

Note:
The Google Authenticator (GA) Tutorial is shown on the following page: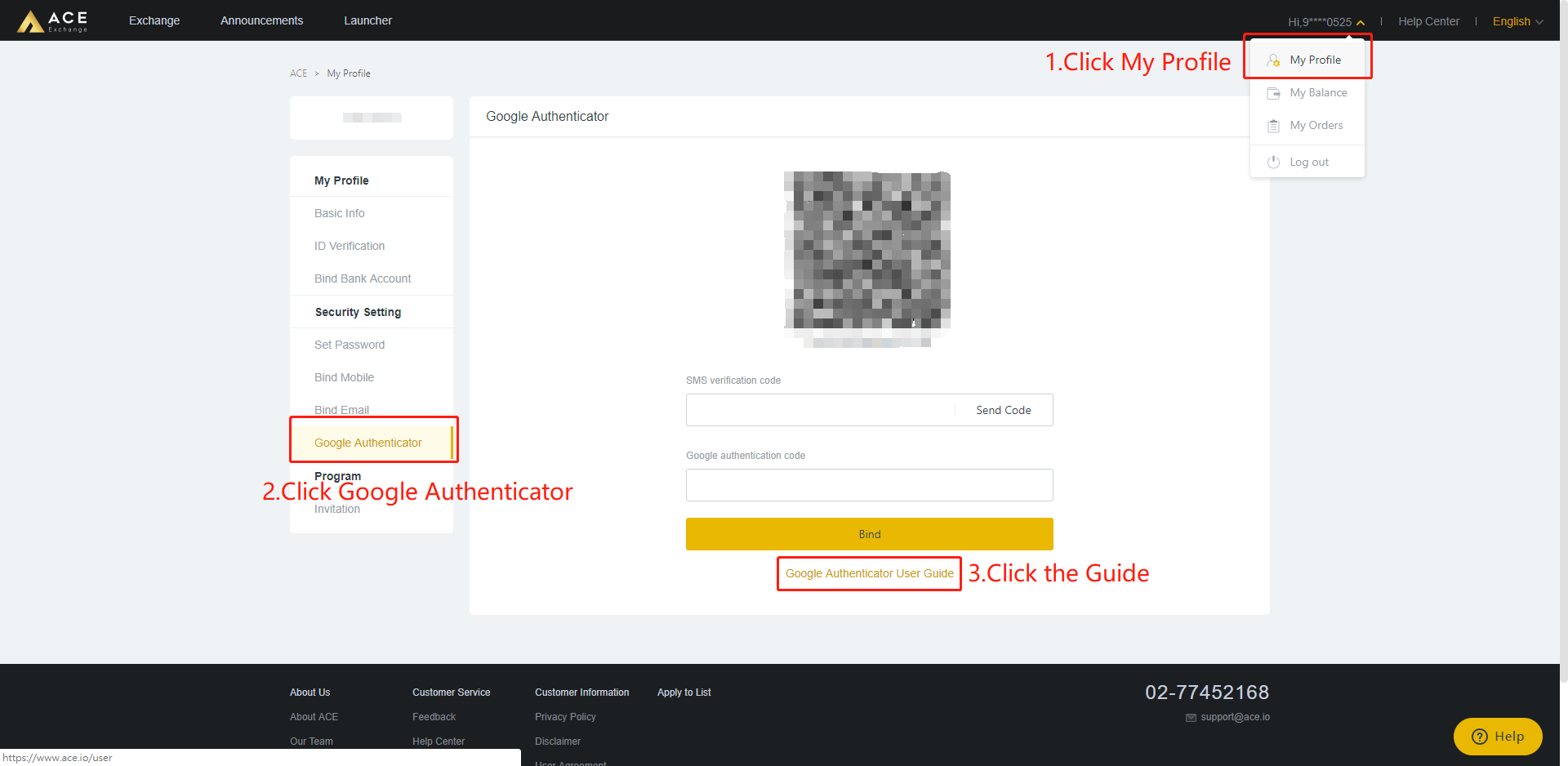 【How to download Google authenticator】
● iOS:Please search for [Google Authenticator] in the App Store and download.
● Android:Please search for [Google Authenticator] in the Google Play and download.



【ACE customer service center】 
Phone: 886-2-2570-0271
Email: support@ace.io
Help Center: https://helpcenter.ace.io/hc/en-us
Business hours: Monday to Friday 10:00-18:00, Lunch Hour 12:30-13:30 (GMT+8)